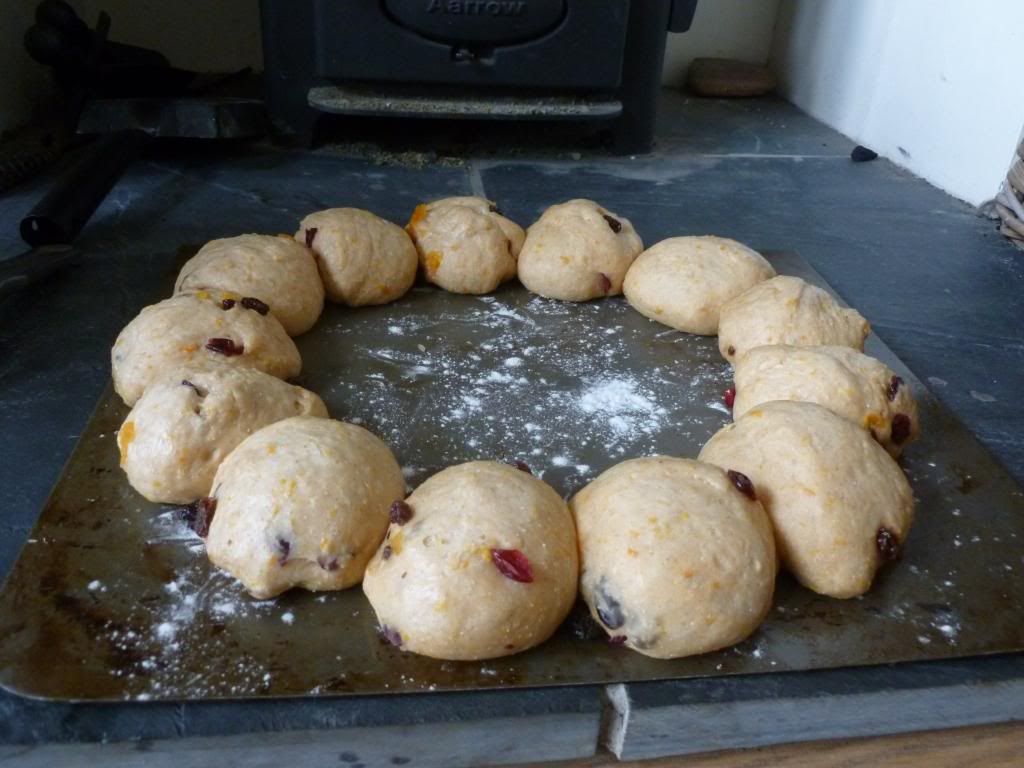 So it's almost Easter! This means a number of different things to different people, but for me Easter means, hot cross buns, lambs, and my birthday.
You may notice that there are no chocolate eggs on my list, that is because my parents, alas, weren't the Easter egg type.. deprived as a child, I know, I know.. (sarcasm). This doesn't mean that I've never had an Easter egg, as over time other people have given them to us, or my Mum has given in to the chocolate wanting children. But it is for this reason that my image of Easter doesn't solely involve chocolate.
My uncle has a farm and around Easter and the Easter holidays, is always lambing time. As little people me and my sister would go and stay at my Grannies to "help" at lambing, I put this in quotations as I can't imagine how having two small children running round wanting to cuddle and feed all the lambs was even remotely helpful (?!). But it is for this reason that lambs and baby animals remind me of Easter time.
Now, this is the important one, My Birthday! My birthday is a week today and I am already exited (you're never to old for birthdays and presents)! I must also point out another reason for my excitement is that we are going on holiday for my birthday, we're going to Centre Parcs, this does also mean that I will be without wi-fi and therefore blogger. I'm afraid you'll just have to do without me for a week! (For those of you that don't know what Centre Parcs is then go
here
). My birthday has always fallen in the Easter Holidays so I always associate Easter and the run up to it with my birthday!
Finally hot cross buns. For me I would say that hot cross buns are the food of Easter In the house where I grew up we had an open fire and around Easter time we would toast hot cross buns over the fire, I have many memories of being curled up in our living room in front of the fire, (don't think it's weird to have the fire going in April) this is England that I live in so, it's never really warm during Easter.
I decided I wanted to bake hot cross buns after watching a number of shows on telly, then when reading through the Good Food magazine I found their recipe for Hot Cross Buns. So, I spent today baking Hot Cross Buns! I don't bake breads that often as I find dough and yeast all rather tedious and time consuming but when I do take the time to make dough I always enjoy it. This probably means I should put my impatience aside and bake bread more often...
What makes you think of Easter?
Much love Alex-Rose xx
Hot Cross Buns:
Ingredients:
300ml whole milk
The zest of 1 orange
50g Butter (cubed)
500g Strong white bread flour, plus 140g more for the crosses.
85g Caster Sugar
1 Tsp Cinnamon
7g Dried active yeast
2 Eggs (beaten separately)
Apricot Jam
Method:
Heat the milk and orange zest in a pan until steaming. Remove from the heat and stir in the butter, keep mixing until the butter is melted. Leave to cool, stirring occasionally until hand hot.
In a separate, large, bowl mix the flour, sugar, cinnamon, yeast, 1 egg, and the milk mixture. Keep mixing until the mixture starts to come together into a sort of soft, sticky dough. Turn out onto a lightly floured surface and knead the dough until elasticated and springy. Place in a clean oiled bowl, cover with cling film then leave to rise for 2 hours in a warm place.
Oil, then dust with flour, your largest baking tray, set aside. Tip the dough back onto the surface and knead again to knock out any air bubbles. Knead in the dried fruit until its evenly distributed. Divide the dough into around 11 equal pieces Roll them into balls and place onto the tray in a ring shape. Cover loosely with cling film and place somewhere warm for another hour.
Pre-heat the oven to 180c/160c (fan oven)/gas 4. Brush the buns with lightly beaten egg.
In a small bowl gradually mix 140g of strong white flour with enough water to make a thick smooth paste. Fill a piping bag with the paste and pipe crosses onto the buns. Its easiest if you do it in one big circle then cross the buns separately.
Place in the oven for around 25 minutes or until golden and baked throughout.
Heat around a tablespoon of the jam until runny and smooth then brush over the buns as a glaze.
Keep in an airtight container for up to three days xx